Fjösn Restaurant and Bar at the Aurora Borealis Observatory. As soon as you set foot in the Fjösn Restaurant and Bar you are greeted with references to its working past everywhere you look; from the huge wooden beams between the floors, to the old barn doors now on sliders set against the reclaimed & recycled wood panelling from older wooden structures.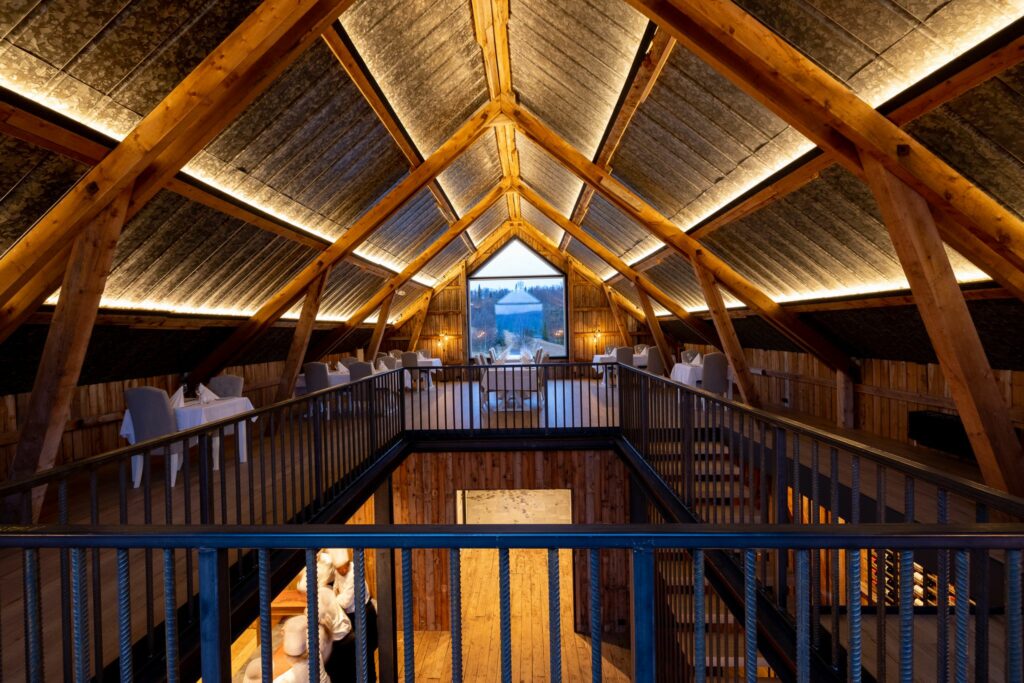 The images of it on the wall as you enter show when it was a working goat barn and allows you to appreciate its dramatic transformation to this newly renovated phase as the Fjösn Restaurant and Bar. Fjösn (which translates directly from Norwegian to "The Barn") is exactly what it was which is a natural and perfectly fitting name. It's setting at the Aurora Borealis Observatory on the spectacular island of Senja in Norway couldn't be more picturesque and its huge windows makes it feel like the breath-taking scenery is sitting at the table next to you.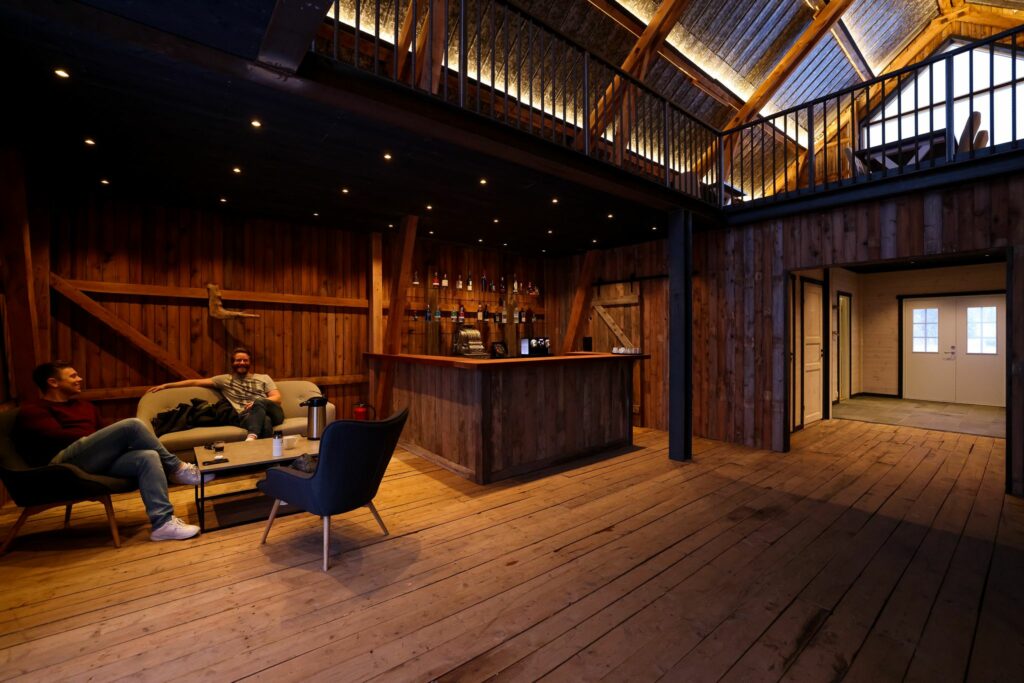 The Fjösn Restaurant and Bar is part of the ever-growing Aurora Borealis Observatory and offers a once in a lifetime experience to dine underneath the Northern Lights. The restaurant and bar are the perfect setting for locals and tourists to mix in this three-tier fine dining concept. The menu will include local delicacies and also includes delicious and fresh produce from the in-house production facilities. As the local produce changes seasonally, as will our menu, this is to ensure we use only the freshest of ingredients but also ensure our guests get a different experience every time they visit.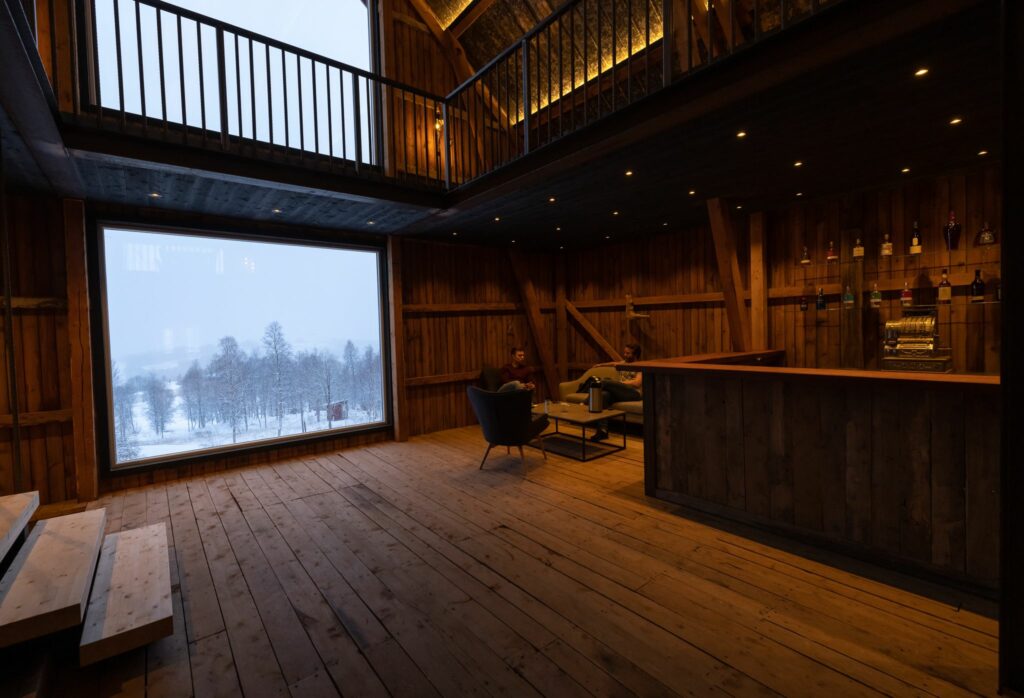 The Fjösn Restaurant and Bar has a "New York Loft" inspired design, its high ceiling and large windows are complimented by the sleek steel used for the railings and stairs. It's contemporary design, which still oozes its history, is generously illuminated with warm lighting that can be dimmed when the aurora borealis starts dancing outside.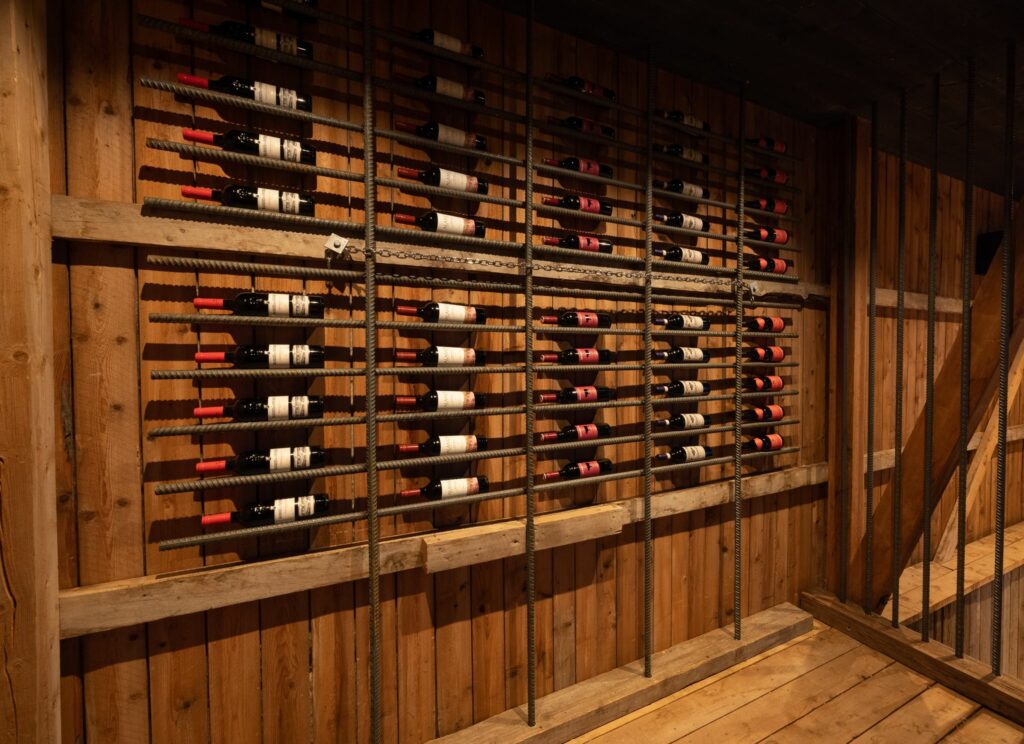 A wide range of events will be hosted in the 3rd tier loft which can hold up to 60 people, from lunch and dinner to conferences and our own astronomy lectures using our large screen set up with projector. The Fjösn Restaurant and Baralongside the stylish accommodation at the Aurora Borealis Observatory is a perfect setting and venue for internationally based companies who are looking to hire a location for annual conferences or a team building adventure. It is also convenient for our visiting guests who can wander down from their nearby accommodation to enjoy a meal or a wide range of drinks and cocktails at our bar.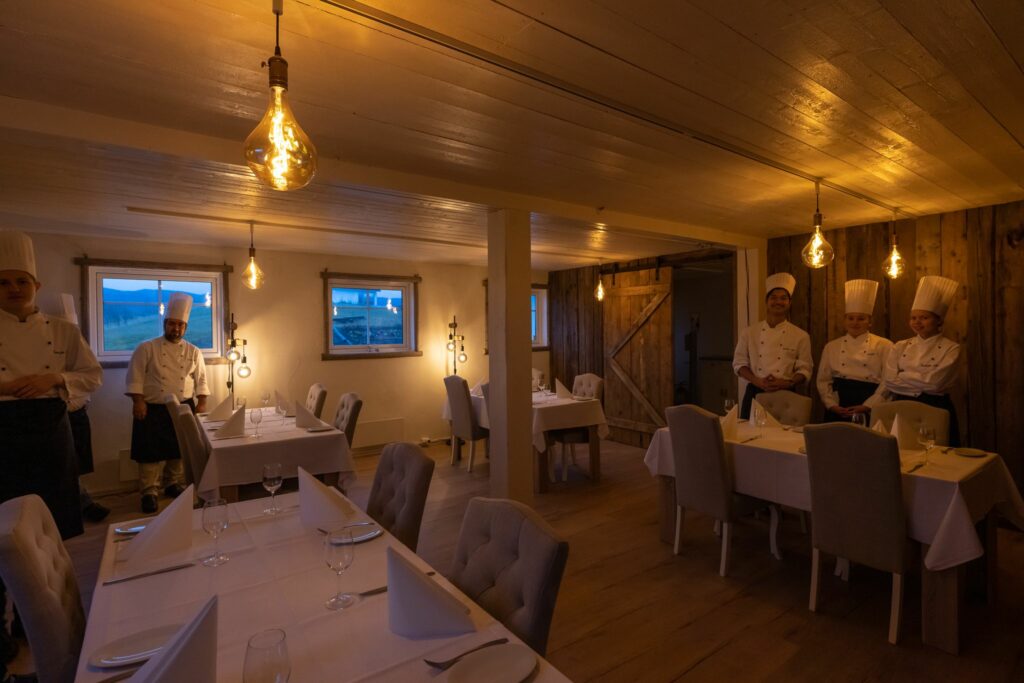 All our team are fully trained in hygiene protocols that prevent the spread of infectious diseases, and to make you feel safe. We follow restrictions and regulations from local authorities and our cleaning stations and stringent surface cleaning policies ensure a safe and healthy environment for all.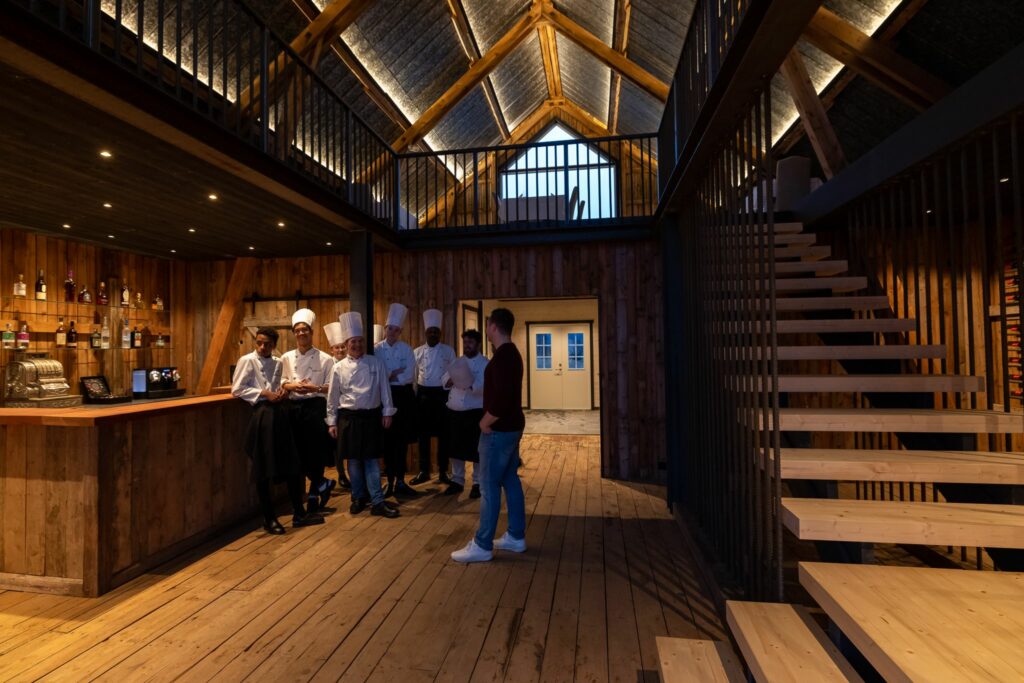 We are immensely proud to offer the Fjösn Restaurant & Bar and the Aurora Borealis Observatory to you all.