Aurora Borealis Observatory - Create Memories
Aurora Borealis Observatory: When visiting us you can be sure that we try to create the best atmosphere. We are located with fantastic conditions for the northern lights. 
While waiting for the northern lights you can enjoy outdoor hot tubs, or walk one of the paths through the forest leading to some of the viewpoints. 
You can also wait inside our wonderful restaurant & bar where we serve good food and drink.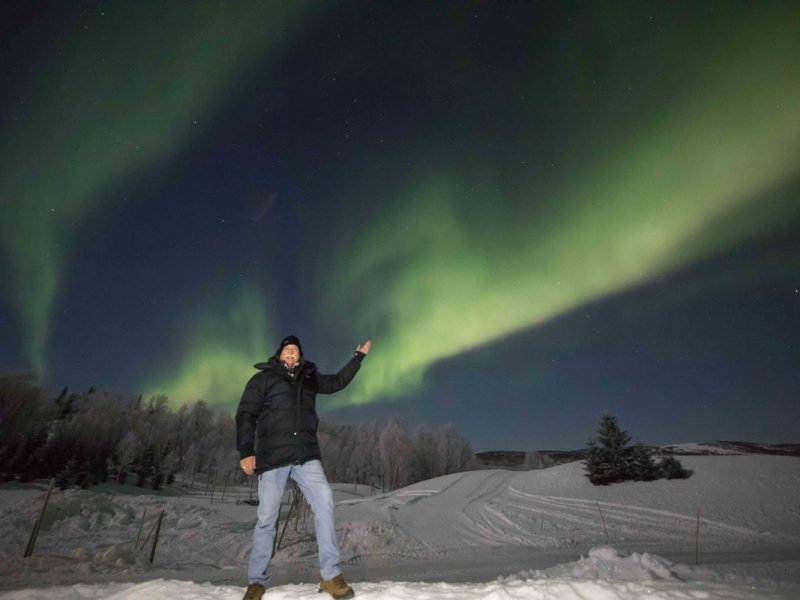 Enjoy the Aurora
All apartments and our Restaurant & Bar have large windows facing the northern lights. You can easily go out and capture the moment and then when the aurora disappears go inside in the warmth again.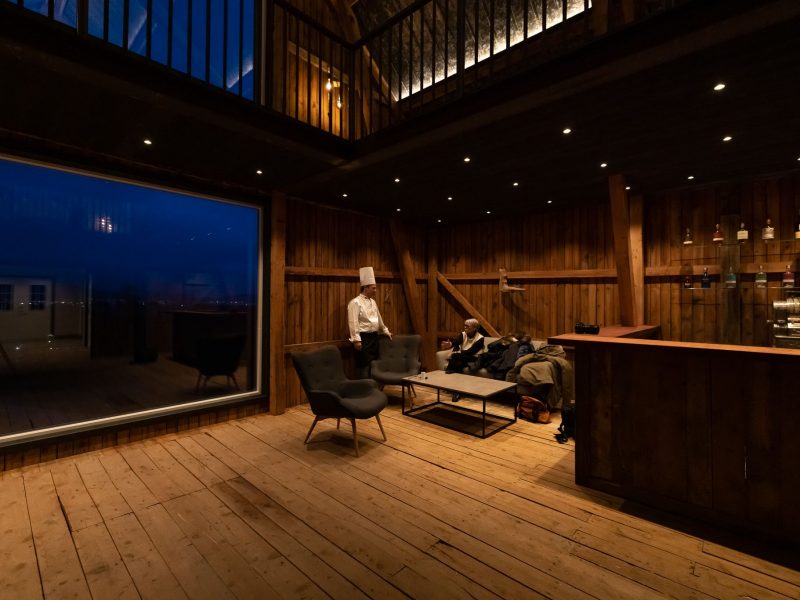 Restaurant & Bar
If you want a better lunch or dinner, or simply just a glass of wine or similar then this is the place. Here you can enjoy good, local products in a quiet environment.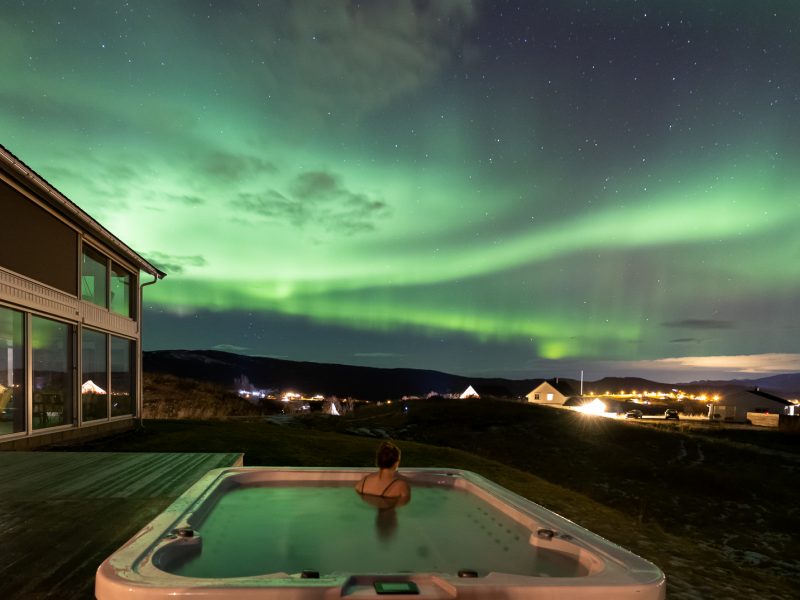 Outdoor Hot Tubs
Many of our luxury units have their own outdoor hot tub. For those who live in ordinary apartments, a hot tub in a common area can also be used.
Aurora Borealis Observatory - Create Memories
Wellness and Northern Lights at the same time
Aurora Borealis Observatory - One of the best aurora borealis locations in the world