Aurora Borealis Observatory - Create Memories
Aurora Borealis Observatory: When visiting us you can be sure that we try to create the best atmosphere. We are located with fantastic conditions for the northern lights. 
While waiting for the northern lights you can enjoy outdoor hot tubs, or walk one of the paths through the forest leading to some of the viewpoints. 
You can also wait inside our wonderful restaurant & bar where we serve good food and drink.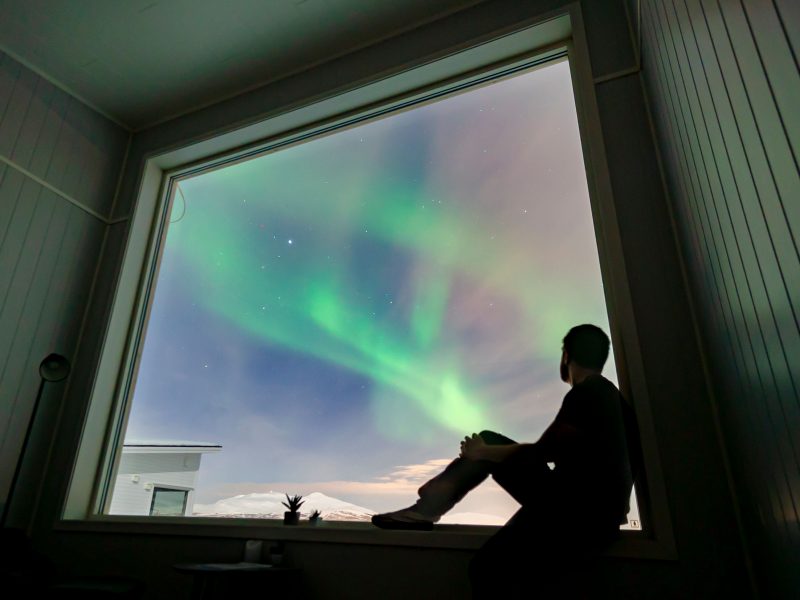 Enjoy the Aurora from all apartments
All apartments and our Restaurant & Bar have large windows facing the northern lights. You can easily go out and capture the moment and then when the aurora disappears go inside in the warmth again.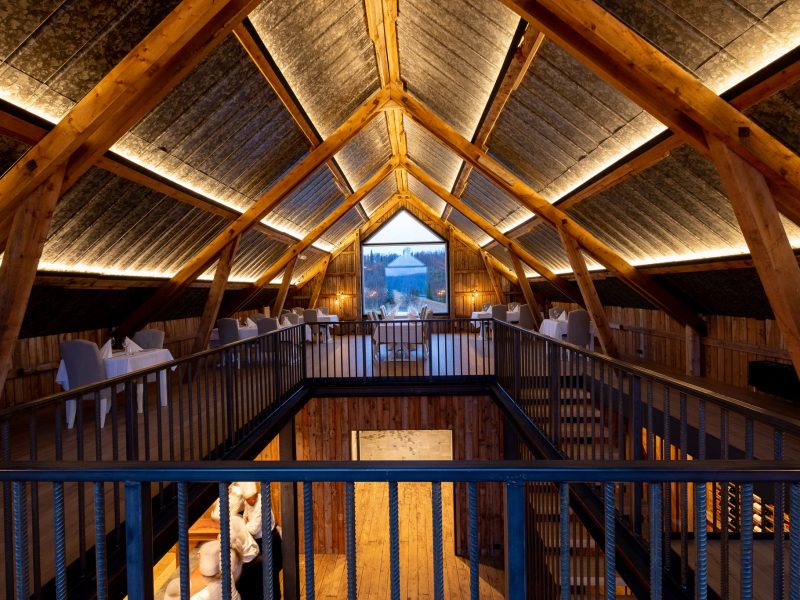 Restaurant & Bar
Our own restaurant on the resort is built inside an old barn which has been completely renovated. We have combined the original, cultural character with large glass surfaces and a "New York Loft" style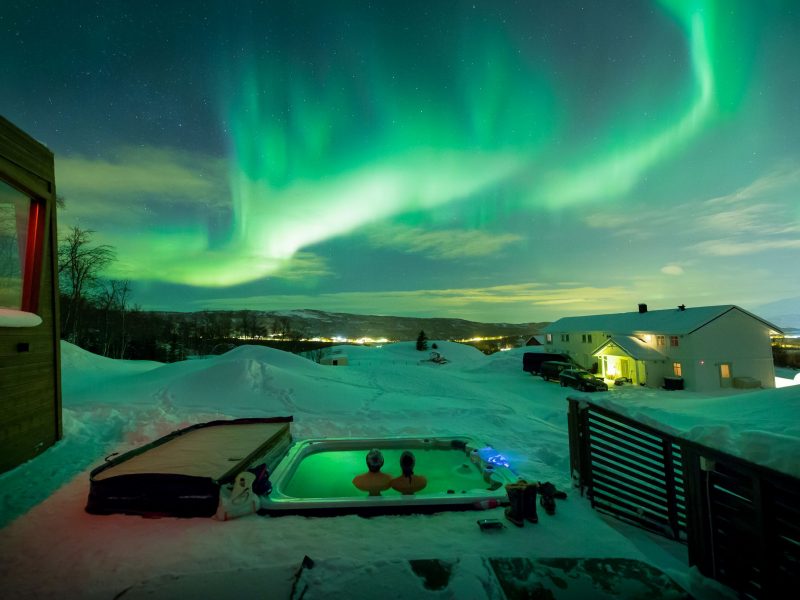 Luxury Units with Private hot tubs
Many of our luxury units have their own outdoor hot tub. For those who live in aurora apartments, a hot tub in a common area can be used if available.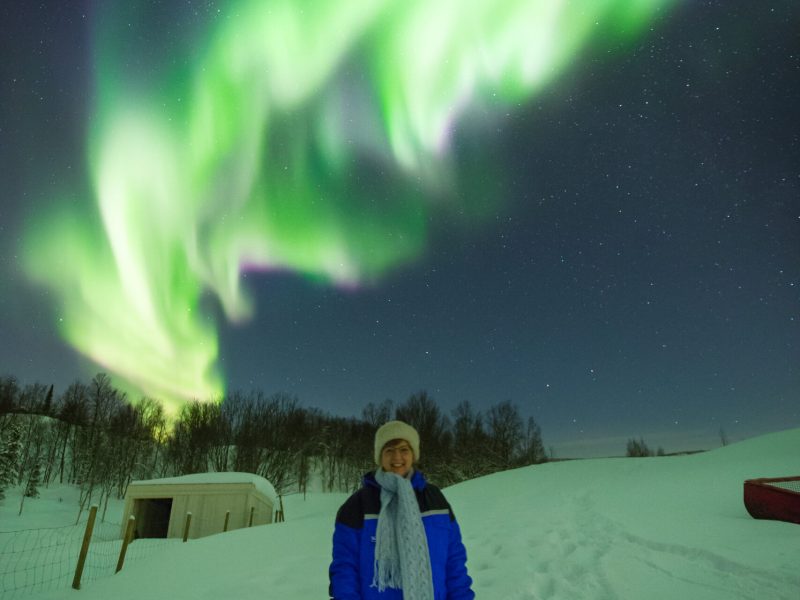 Aurora Experience outside the door
The resort is perfectly located for the Northern Lights experience. You can sit in the apartment or restaurant to enjoy yourself, and then go out when the northern lights dance.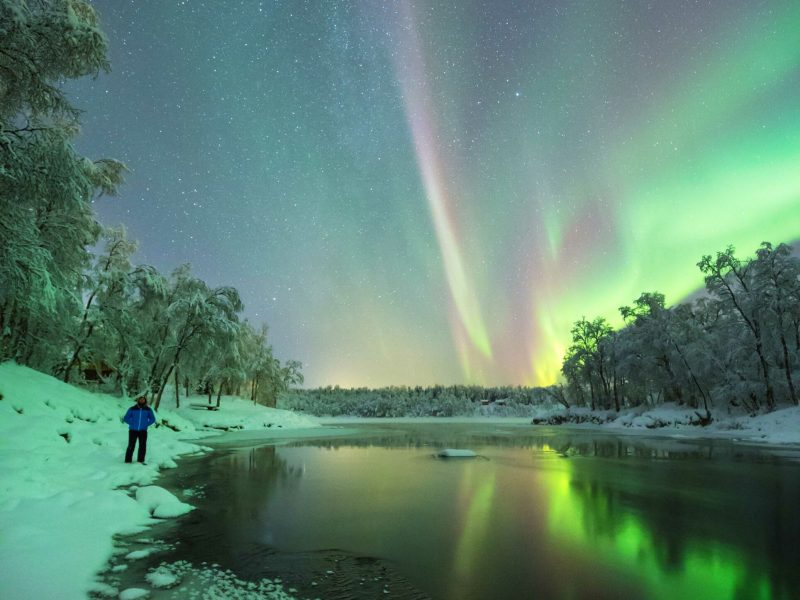 Dreamscapes
We are surrounded by wonderful waters and rivers nearby the resort. Simply talk with us and we can organize evening trips for those who want that little extra service.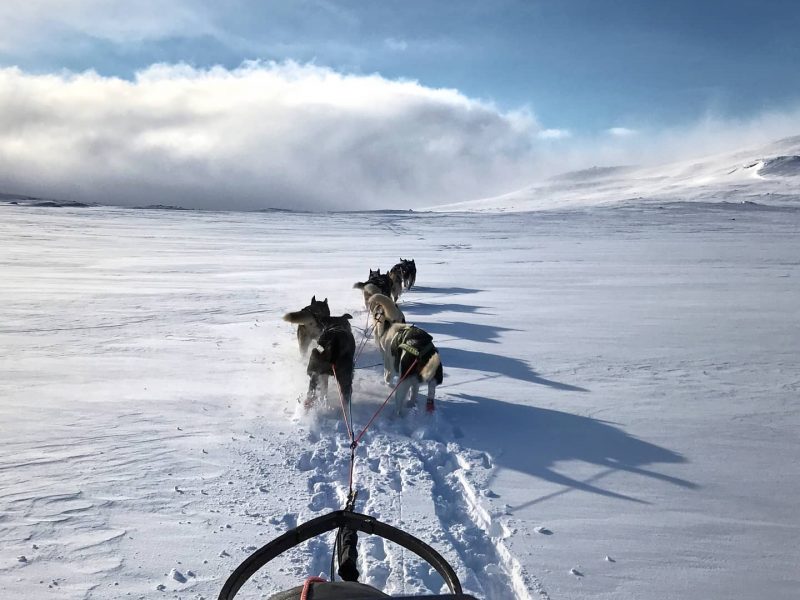 Amazing Activities - Explore Senja
During the day you can really experience the island from its best side. Either through excursions or wonderful activities. Everything can be organized directly from our location.
Aurora Borealis Observatory - Create Memories
Wellness and Northern Lights at the same time
Aurora Borealis Observatory - One of the best aurora borealis locations in the world
Create Memories at the Aurora Borealis Observatory
The beauty of being at the aurora borealis observatory is that we try to make sure that your holiday turns out like a dream. To make sure you go home with the best memories, we have photographers available on request. If the weather is good and the northern lights dance, we ensure that you do not miss the northern lights. Feedback from our guests was that this was such an amazing service. 
The Aurora Borealis Observatory is for those who really want to experience nature, silence and to get total relaxation, while hopefully enjoying the amazing Aurora Borealis.
Our main goal is that you can see the aurora while staying here. You can also explore the culture of Senja Island and enjoy many other activities. Enjoy the silence and lovely atmosphere where your well-being is in focus. Our goal is to create the best Aurora Borealis experience.
After Northern lights activities you can enjoy a warm soup, hot chocolate, espresso, a glass of wine etc. Simply walk down to our Bar or Tipi Lounge and enjoy the rest of the evening. This is by far one of the best ways to relax after a long day with amazing experiences.
Sustainable Tourism
The Aurora Borealis Observatory is a small family driven resort located at Senja Island in Northern Norway. The resort are owned and operated by Anders Hanssen, Kristine Hanssen Kjosnes and Magnus Hanssen. It is safe to say that we love the aurora and we feel lucky and blessed being able to live at such prime location. Conservation and sustainable use of resources- natural, social and cultural up here at the Aurora Borealis Observatory and Senja Island, is very important for us.
Northern Lights Activities on Location / Handled by ourselves
Since we are located on a small little hill with amazing surroundings we also offer on location activities. You can enjoy Photo classes, learn about astronomy and aurora, go on hikes to our different viewpoints, simple skiing when we have snow and start the national scenic route from here. If you want to experience the city of Tromsø we recommend a day trip, as this is super simple in terms of logistics.
In our own restaurant & bar we also offer relaxing but great concerts now and then.
Northern Lights Activities provided by our collaborators
For those who wants more action we are also proud to say that we can offer the best providers in the nearby area. We only offer the most popular ones and all our collaborators will pick you up before the activity, and bring you back to the resort after. Most popular activities from our collaborators have been husky, mountain hikes and snowmobile.