Far north of the Arctic Circle lies Senja, the fairytale island, where the majestic Northern Light and beautiful nature is located. Senja is Norway's second largest island, close to Tromsø City and only five hours from spectacular Lofoten. 
You are welcomed by an impressive blend of sea, mountains and beaches. The coast of the island has sculptural mountains and colourful fishing villages in sheltered coves. The nature is full of contrasts depending on the season, with the midnight sun and the Northern Light.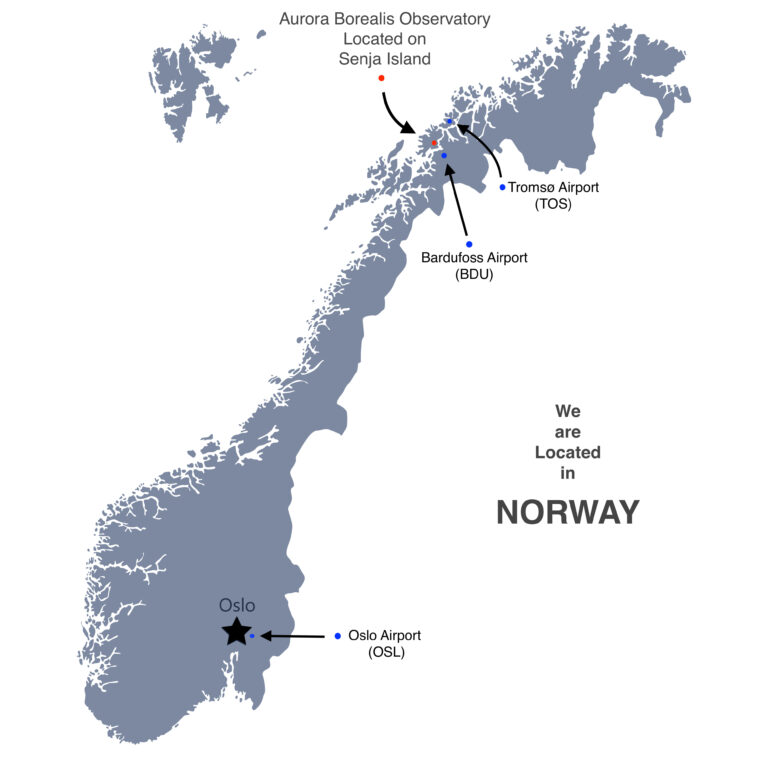 IMPORTANT: When you fly to Bardufoss there is a shuttle bus to all arriving flights. The bus will wait until all passengers have their luggage. There is also a shuttle bus to all departures.

Tell the driver that you are going to Finnsnes bus terminal. This is where we pick you up.
At the Aurora Borealis Observatory we can see the first auroras around mid August and the last in mid april. If Aurora is the most important bucket list item we recommend that you visit us from September 1st until April 5th. You should stay 4-7 days for better chances to see the northern lights. It is weather dependent.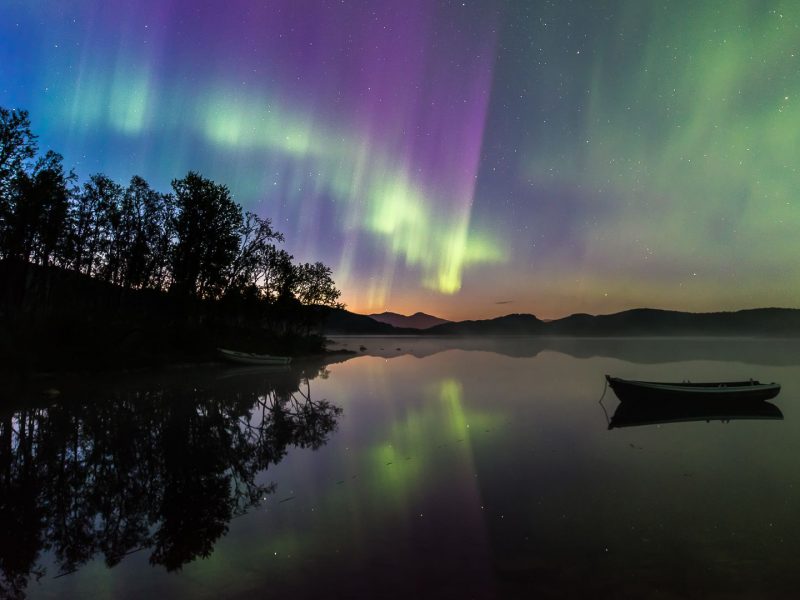 Late August - November
August to november are really amazing months for aurora. Combined with stunning sunset colors on the horizon. This period until December is "autumnal" months. Above all: This is a fantastic period, with a lot of northern lights. This is the aurora borealis holiday period normally without any snow and also the warmest period during aurora borealis season.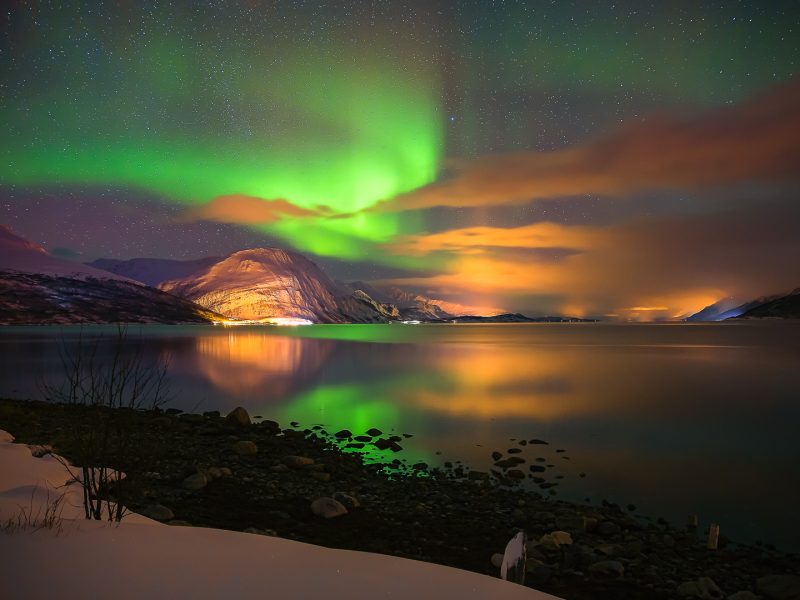 December - Mid March
December to mid-March are also amazing for aurora. This is the time when we have snow at the aurora borealis observatory. The period is colder and when you have a lot of snow, however the landscape is usually all white and pretty. With a lot of snow and cold weather, you can get ready to experience the winter wonderland. Enjoy your Aurora Borealis holiday during snowy months.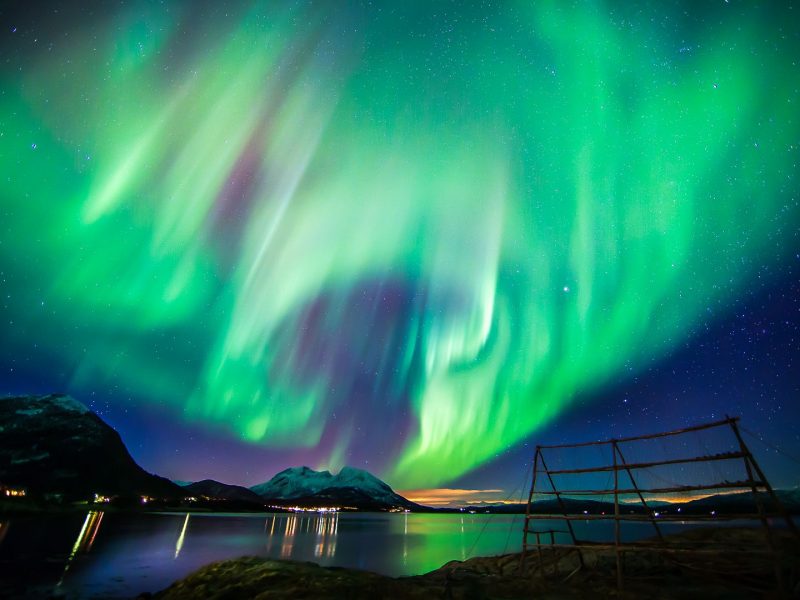 Mid March - Mid April
Mid March we return to the period with Northern Lights on top of fantastic sunset colors on the horizon. The period is characterized by cold weather but much brighter days, due to the fact that polar nights is over. As a result, we are probably fully booked 6 months prior. This is for many the ultimate period of photographing the aurora during the aurora borealis holiday
Price and Policies
BOOK NOW, CHANGE DATE LATER IF NEEDED - FREE OF CHARGE
BOOKING POLICY

15% deposit when booking. Full payment at least 2 months before arrival

Please note that we reserve the amount for your booking 6-8 months before your stay. Cancellation policy below and in terms & conditions is still valid.

CANCELLATION POLICY (Covid-19 update)

PS: During Covid-19 times we are VERY flexible. You can postpone/change date up to 1 week before start date - You will NOT lose the deposit or full payment.
If you need to postpone - Visit us later with no extra cost.

2 months prior start date: Full refund

Less than 4 weeks prior start date: No refund

Less than 2 months prior start date: Deposit non-refundable

Terms and conditions will appear in full when booking

Cancellation must be done in writing to booking@auroraborealisobservatory.com