June - August Special Offer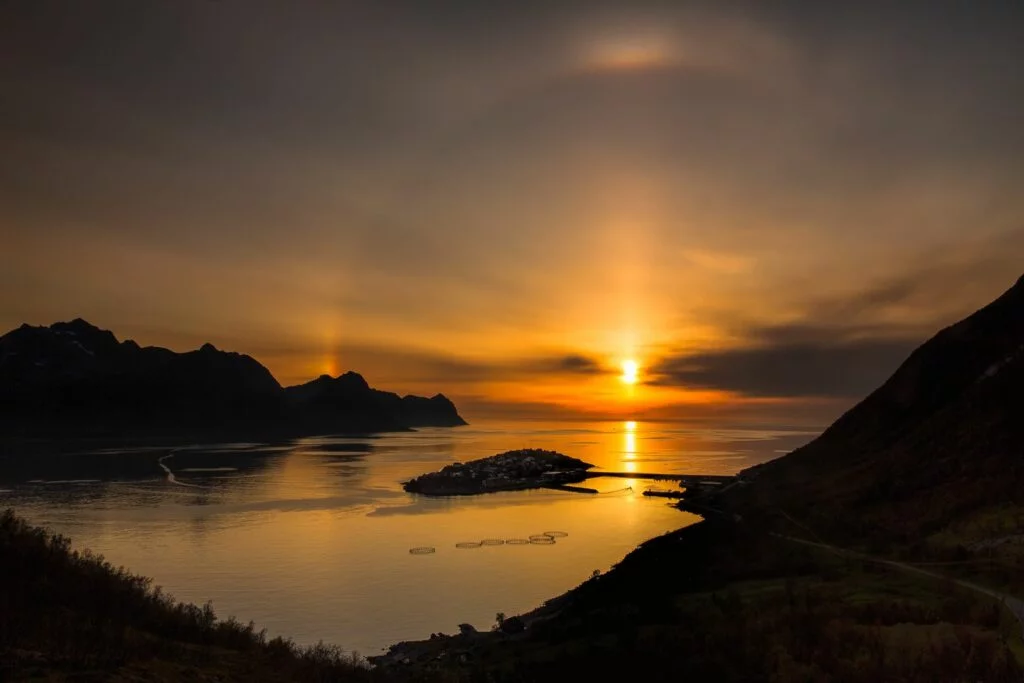 We are specializing on the aurora experience but we have decided to keep our resort open during summer as well.
Due to the fact that this is our offseason, we therefore have 40% discount on all accommodation in the period late June – August
With this, we hope that more people can experience this amazing area and our resort also during our offseason
Peak Season vs Northern lights season
Senja is an eldorado outside the northern lights season as well. We are open all year round and are the perfect place for those who want good food and good atmosphere but at the same time want to see the whole island
Fjösn Restaurant and Bar Senja Norway is built inside an old barn which has been completely renovated. We have combined the original, cultural character with large glass surfaces and a "New York Loft" style. Inside the building, we also have production facilities for local, fresh and good products that we use directly into our Fine Dining concept.
Great atmosphere
We are proud to say that we have one of the most cozy restaurants & bars in Northern Norway. Since we are specializing on aurora borealis the restaurant have big windows, to make sure that you dont miss out on any northern lights activity while having a good dinner, a glass of wine or a drink. This is also a very nice view during summer.
Our chef sets up a seasonal menu that we guarantee consists of the freshest ingredients you can get
Bar with great wine and amazing drinks
We have full service in the whole restaurant, outside area and in the Tipi Lounge. Our wine cellar is filled with wine in different price ranges. We offer normal drinks, signature drinks, and really expensive options as well. The only demand we have is that all wine hold a high standard. The bar opens at 12 am and close at midnight during weekdays and Sunday, Friday and Saturday 12 – 02.30
Enjoy your time in Fjösn Restaurant & Bar Senja Norway.